STANDARD EXTERIOR FEATURES
22" Harley-Davidson Branded FATBOY® Style Milled
Aluminum Wheels
35"/12.5/22 All-Terrain Tires
BDS Suspension Designed For The Harley-Davidson
Truck w/ Exclusively Tuned "FOX" Performance Shocks
and Lateral Stability Bars
Speedometer Recalibrated
Front End Alignment
Tire Sensors Recalibrated
Exclusive Power Running Boards w/ Rock Guard Trim
and Entry Lights
Color Matched Harley-Davidson Designed Fender
Flares
Custom Designed Front Fender Vents w/ Bar & Shield
Logo
"Harley-Davidson" Door Badging
Harley-Davidson Front Bumper Redesign w/ Accent
Color Skid Plate and Integrated LED Light Bar
Full Replacement Grille Assembly w/ Bar & Shield Mesh
and "Harley-Davidson" Badging
Harley-Davidson Orange Tow Hooks
Harley-Davidson Designed Induction Style Hood
"Harley-Davidson" Windshield Header
Color Matched Bumper Redesign
Performance Tuned Exhaust w/ Duel Billet Tips &
Orange Accents
"Harley-Davidson" Branded Tailgate Cladding
Tonneau Cover w/ Debossed Bar & Shield Logo and
Carpet Liner
Harley-Davidson Branded Bed Rug (Floor Mats Only)
FMVSS Compliant
3 Year / 36,000 Mile Warranty
STANDARD INTERIOR FEATURES
Custom Leather Seating w/ Orange Diamond Pattern
Embroidery w/ "Harley-Davidson" Badging.
Piano Black Accented Door Panels, Console, & Dash
Trim.
Redesigned Center Console w/ Harley-Davidson
Emblem and Official Numbered Harley-Davidson
Console Badge.
Harley-Davidson Bar & Shield Logo Carpet Floor Mats.
Harley-Davidson Branded Door Sill Inserts.
Harley-Davidson Stainless Steel Gauges w/
Back-Lighting.
Harley-Davidson Billet Pedals w/ Bar and Shield Logo.
Deep Tinted Windows (50 State)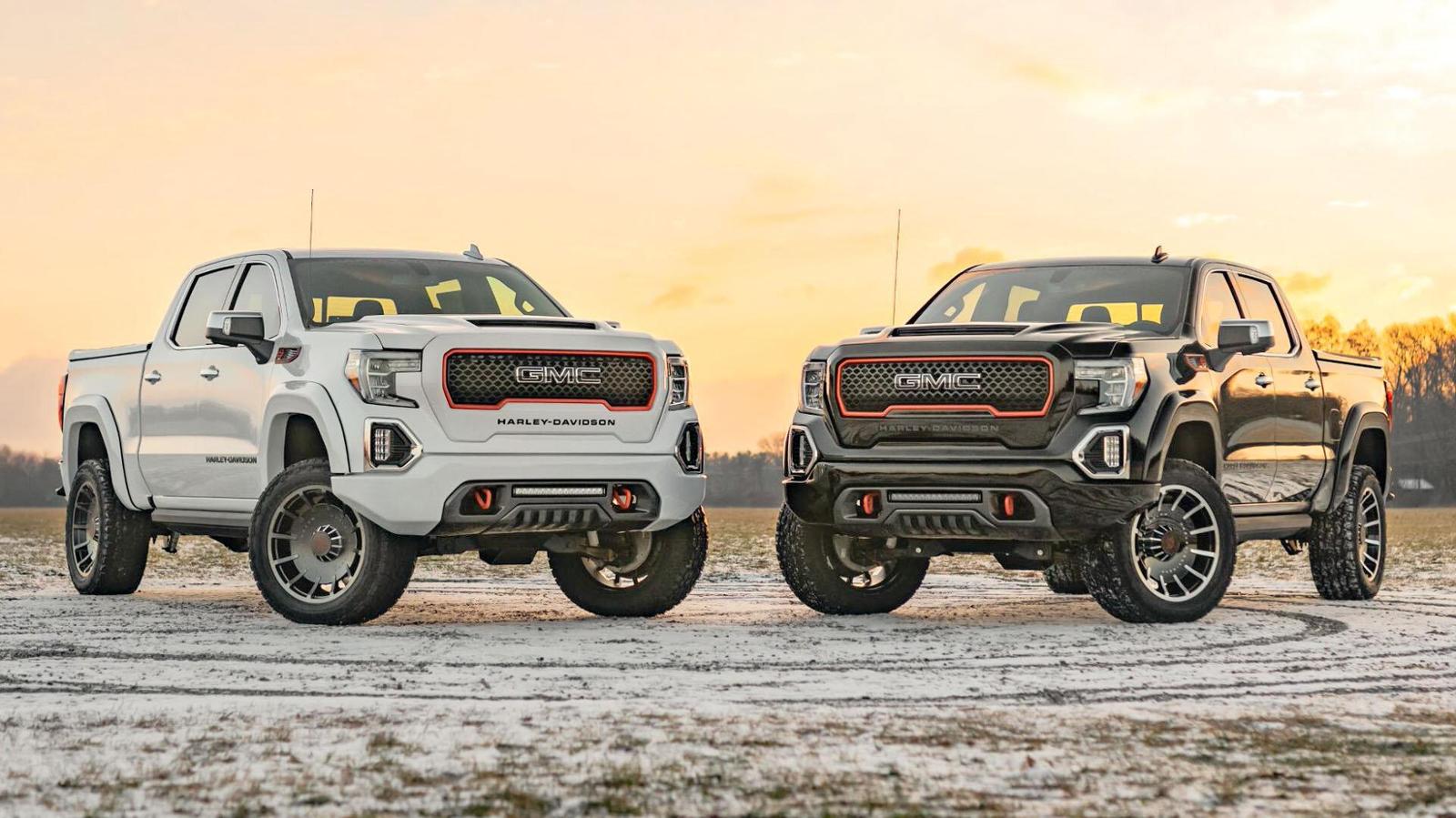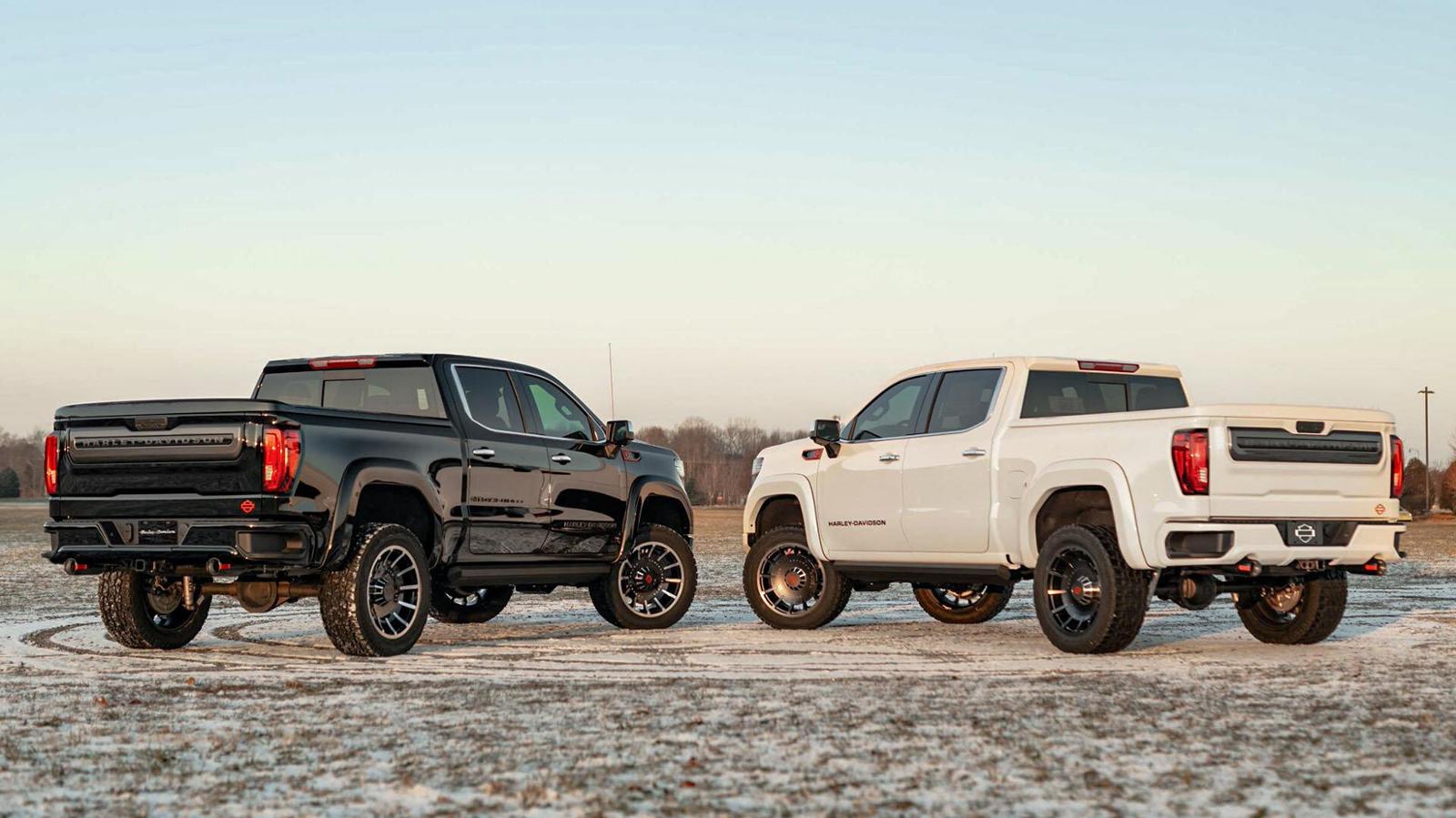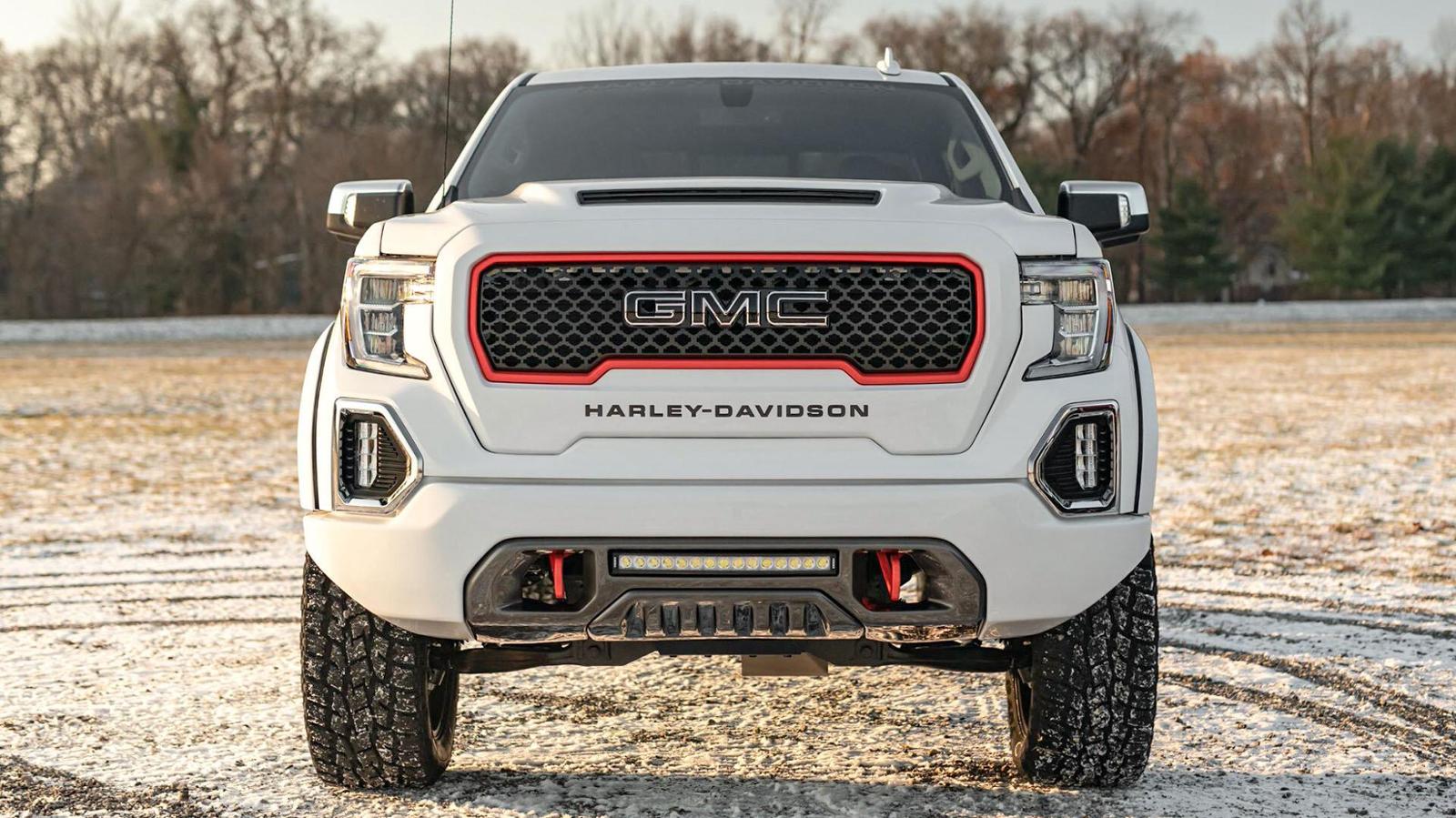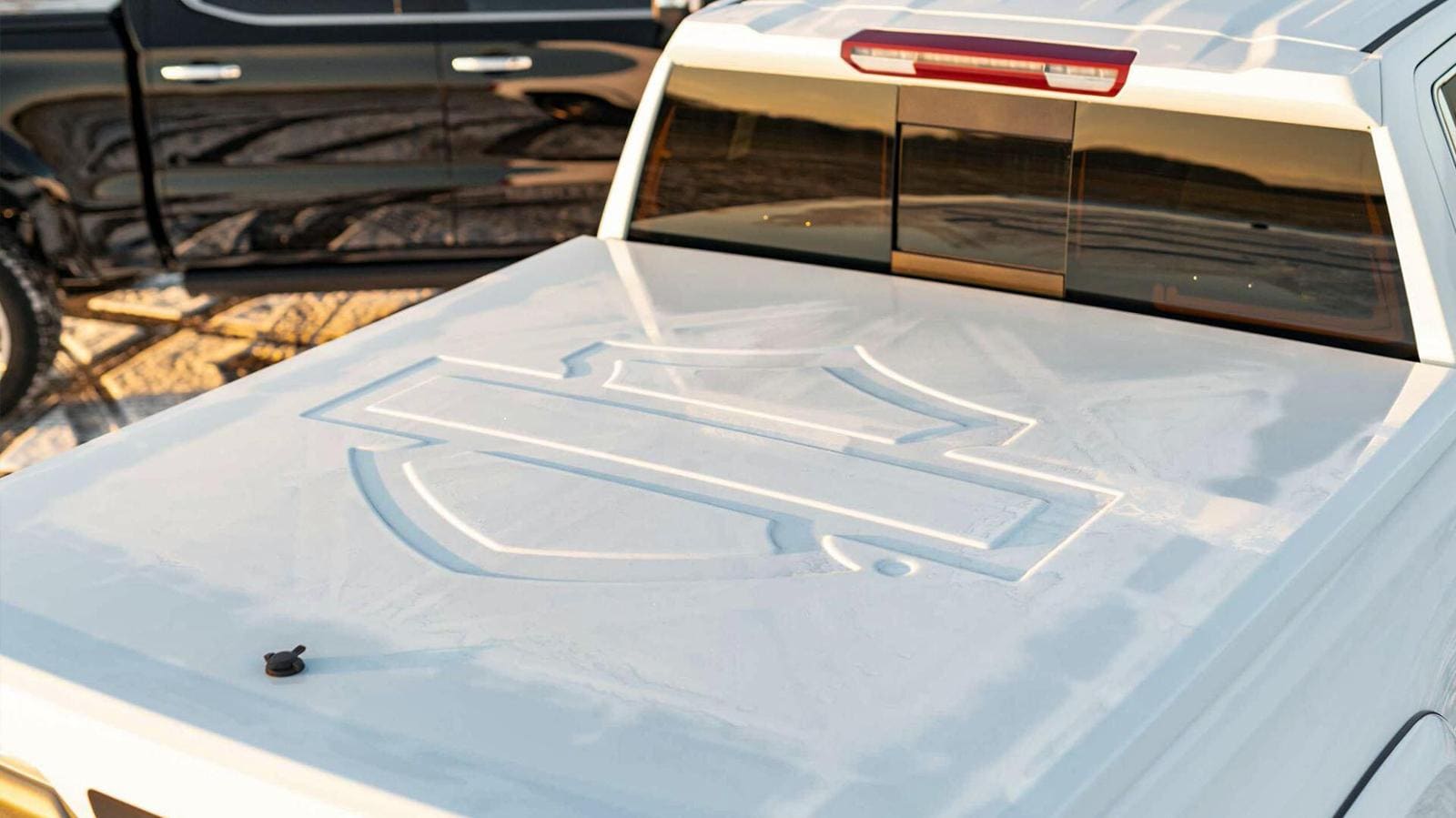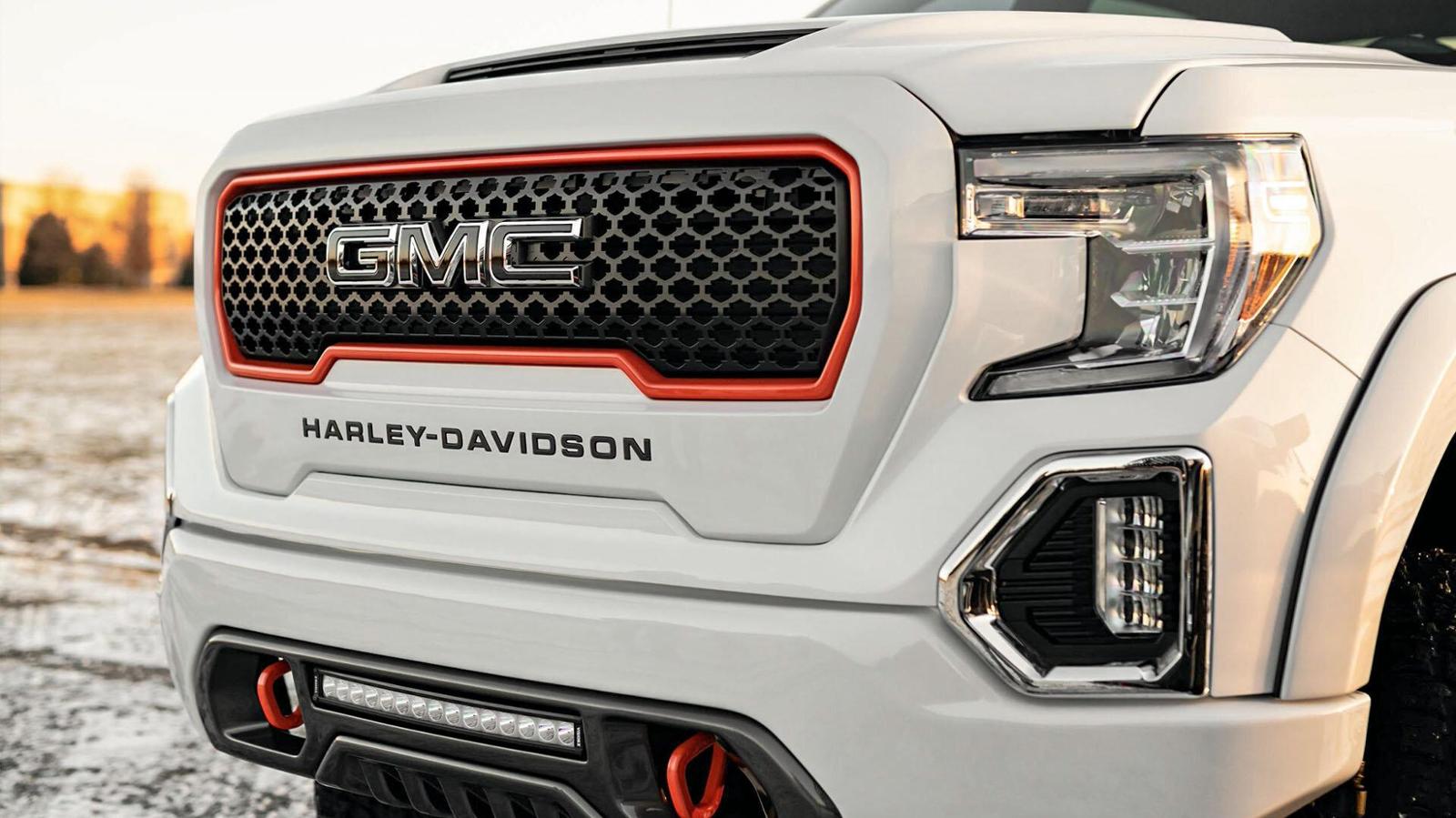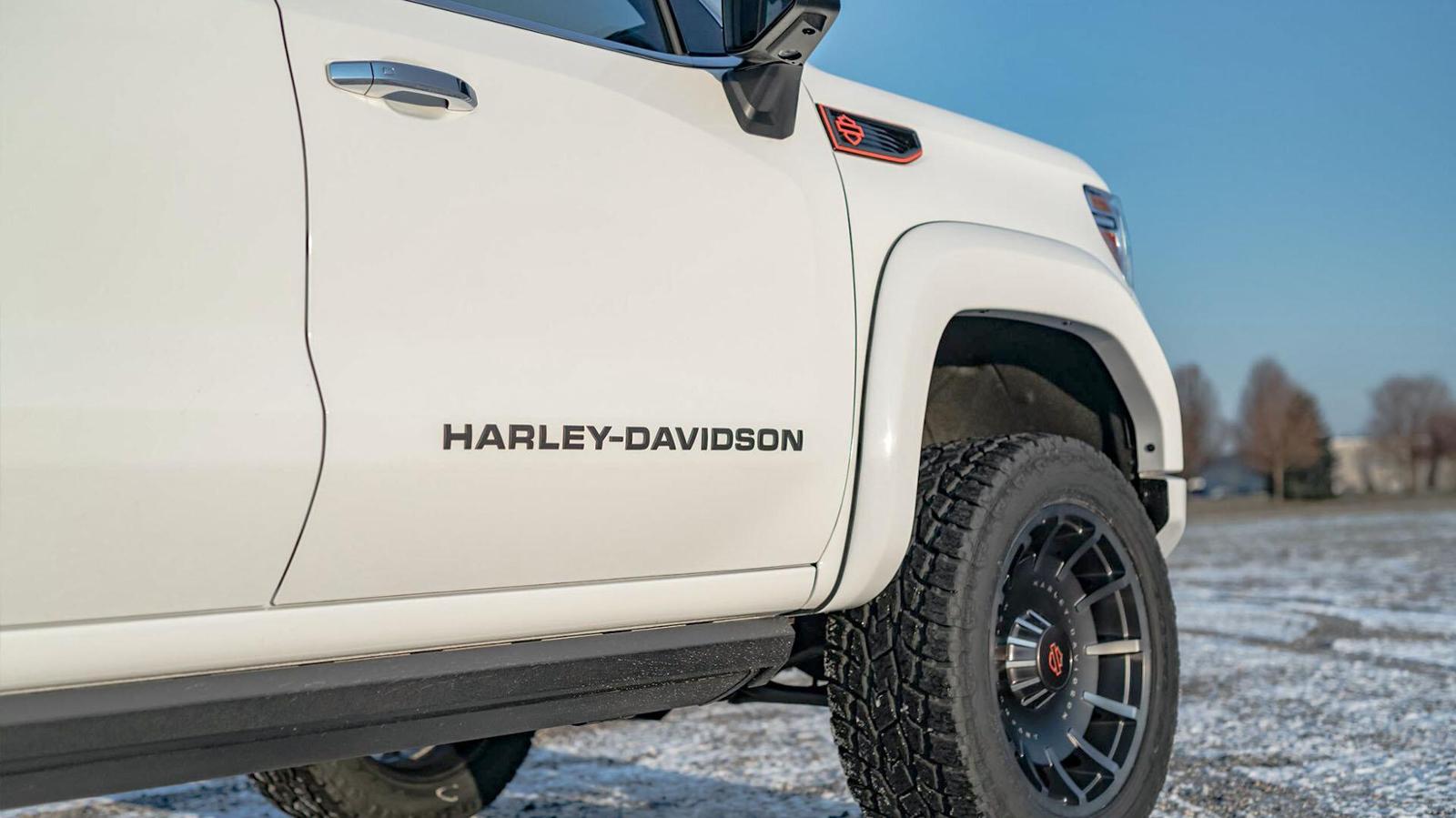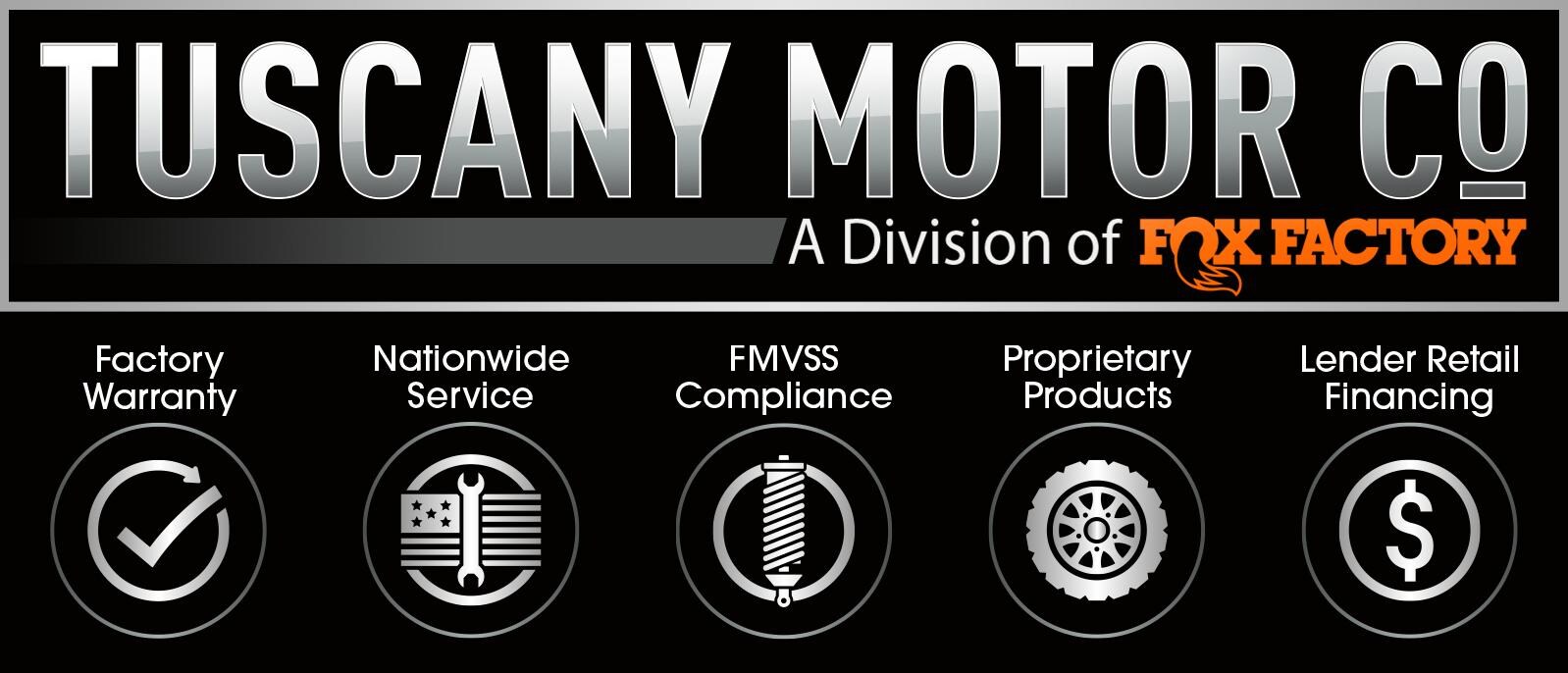 Our mission has remained unchanged from day one.
The Goal: To be the undisputed leader in custom lifted truck manufacturing. As an Approved Special Vehicles Manufacturer of Ford and General Motors products, our pursuit of perfection has materialized the most iconic vehicle designs in the history of our industry. Utilizing components formed of impeccable quality and fashioned through expert craftsmanship, our trucks are built to stand the test of time.
Your time is now.
Position yourself in the driver's seat and engage the luxury, power, and performance of a Lifted Truck Like No Other.
ZRX OFF ROAD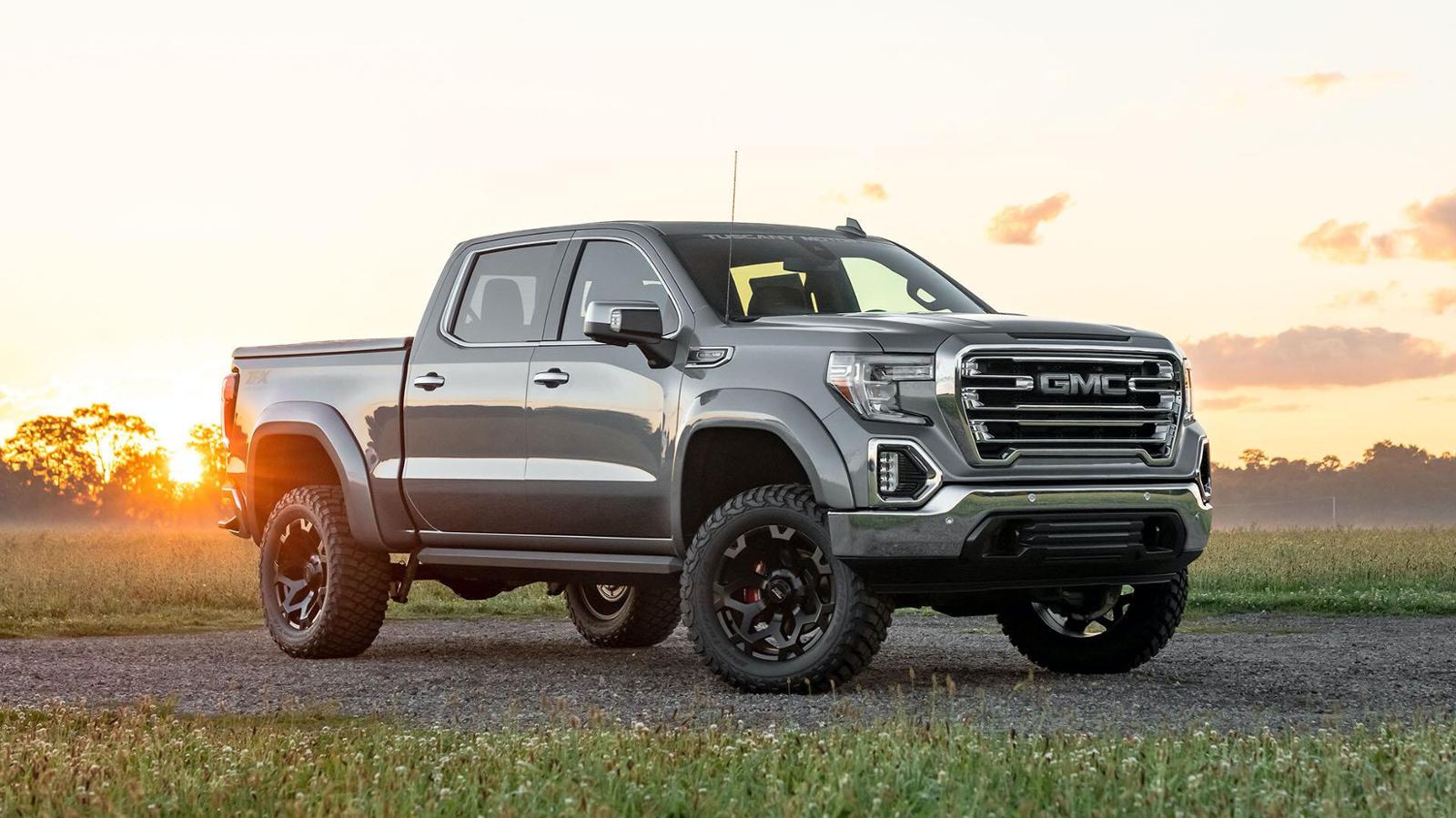 STANDARD EXTERIOR FEATURES
20" Black "ZRX" Custom Wheels
BF Goodrich K02 All Terrain Tires
Tuscany Custom Red Brake Caliper Covers
BDS Suspension System w/Rear Fox 2.0 Shocks
Tuscany Exclusive Red Lateral Stability Bars
Front End Alignment
Tuscany Speedometer Recalibration
Tuscany Tire Sensor Recalibration
Color Keyed Fender Flares
Power XL Running Boards With Rock Guards & Lights
Color Keyed GMC Logo
Color Matched Tonneau Cover
Custom Tuned Stainless Steel Exhaust System
Black Duel Merged Exhaust Tips
"ZRX" Badging
Remove Factory Badging
Tuscany Windshield Header
FMVSS Compliant
3 Year / 36,000 Mile Warranty
STANDARD INTERIOR FEATURES
Carbon Fiber Interior Trim Package
Stainless Steel Gauge Package
ZRX Logo Embroidered Headrest
Deep Tinted Windows (50 State)
Tuscany Logo Floor Mats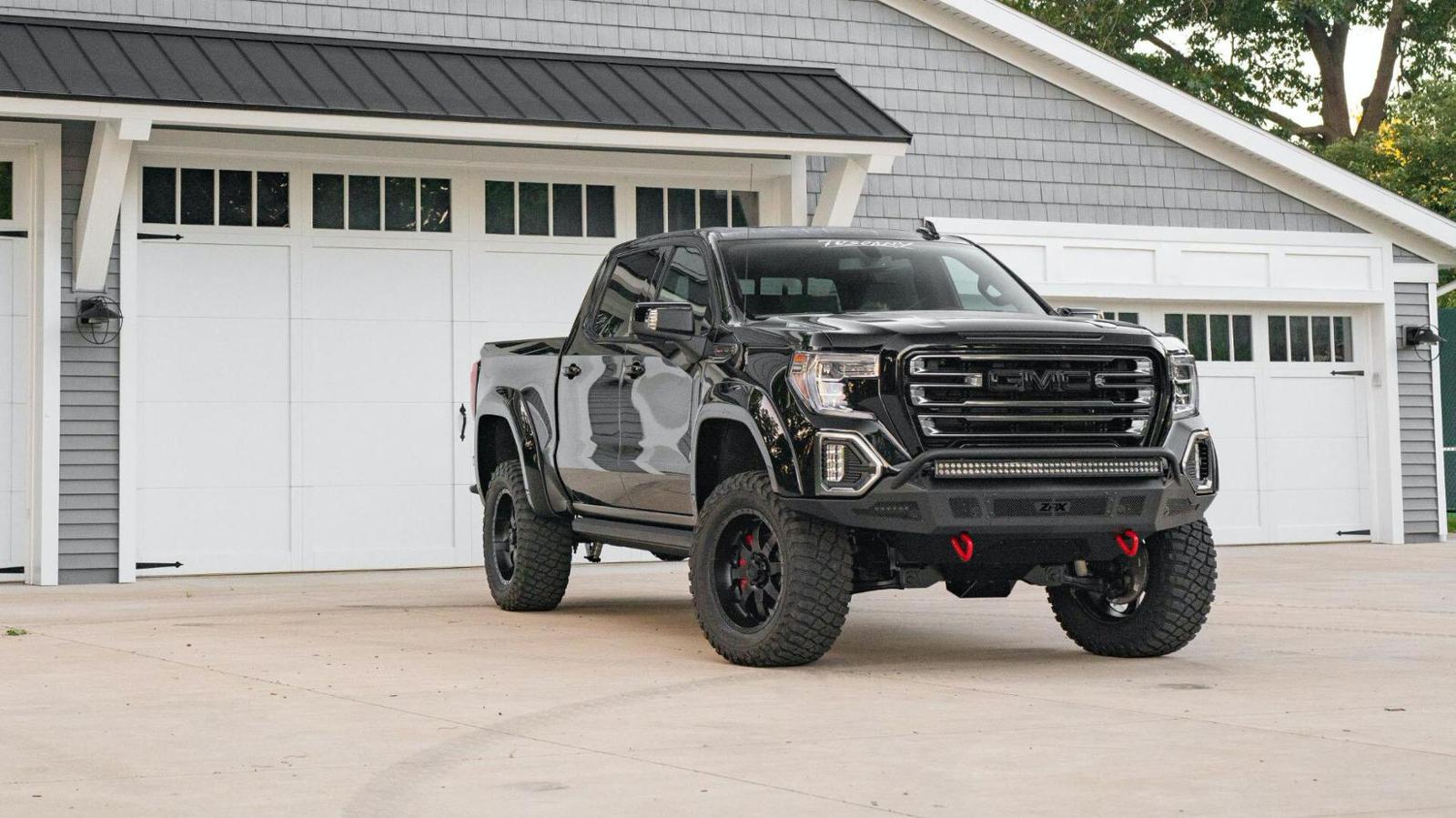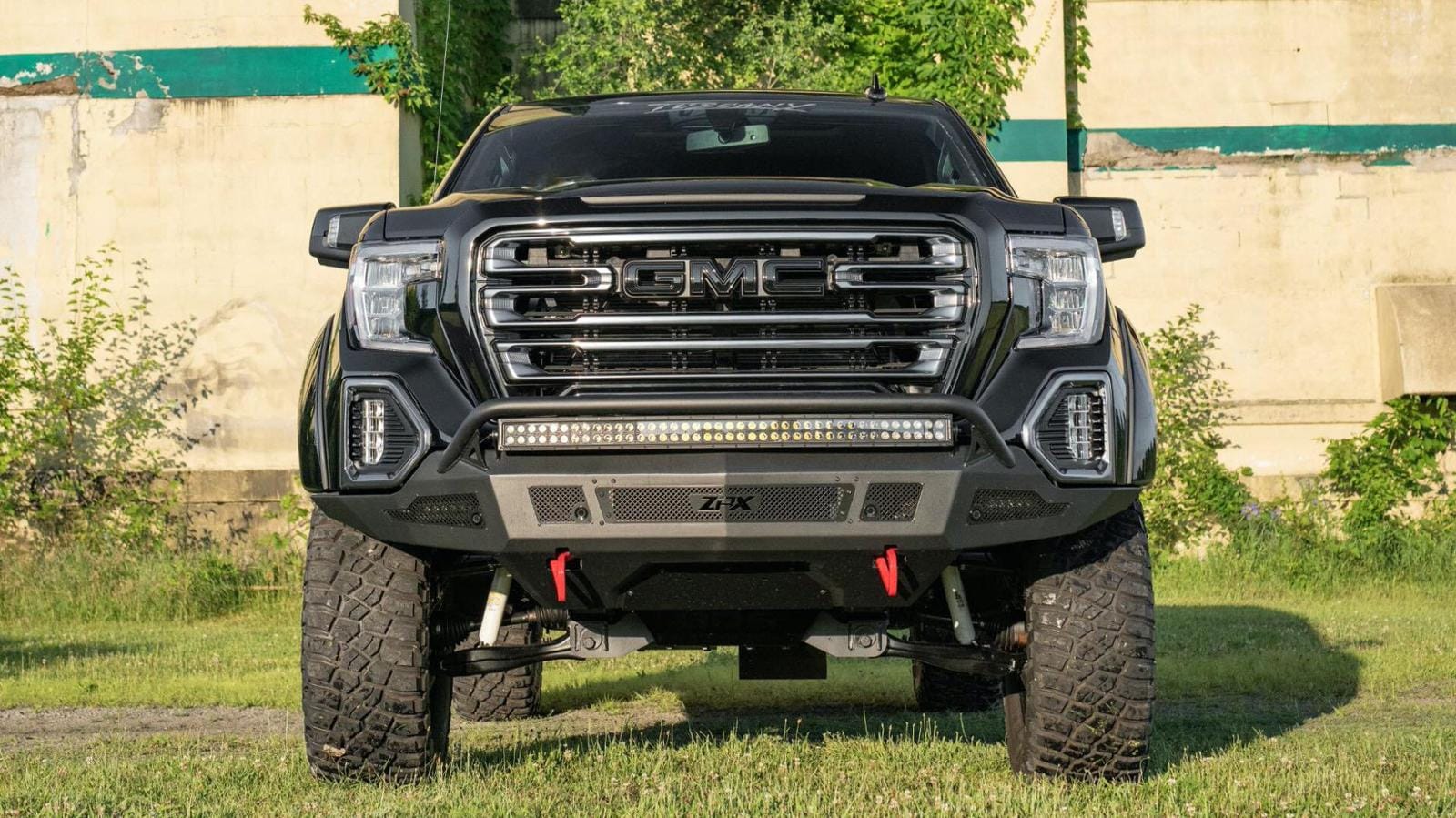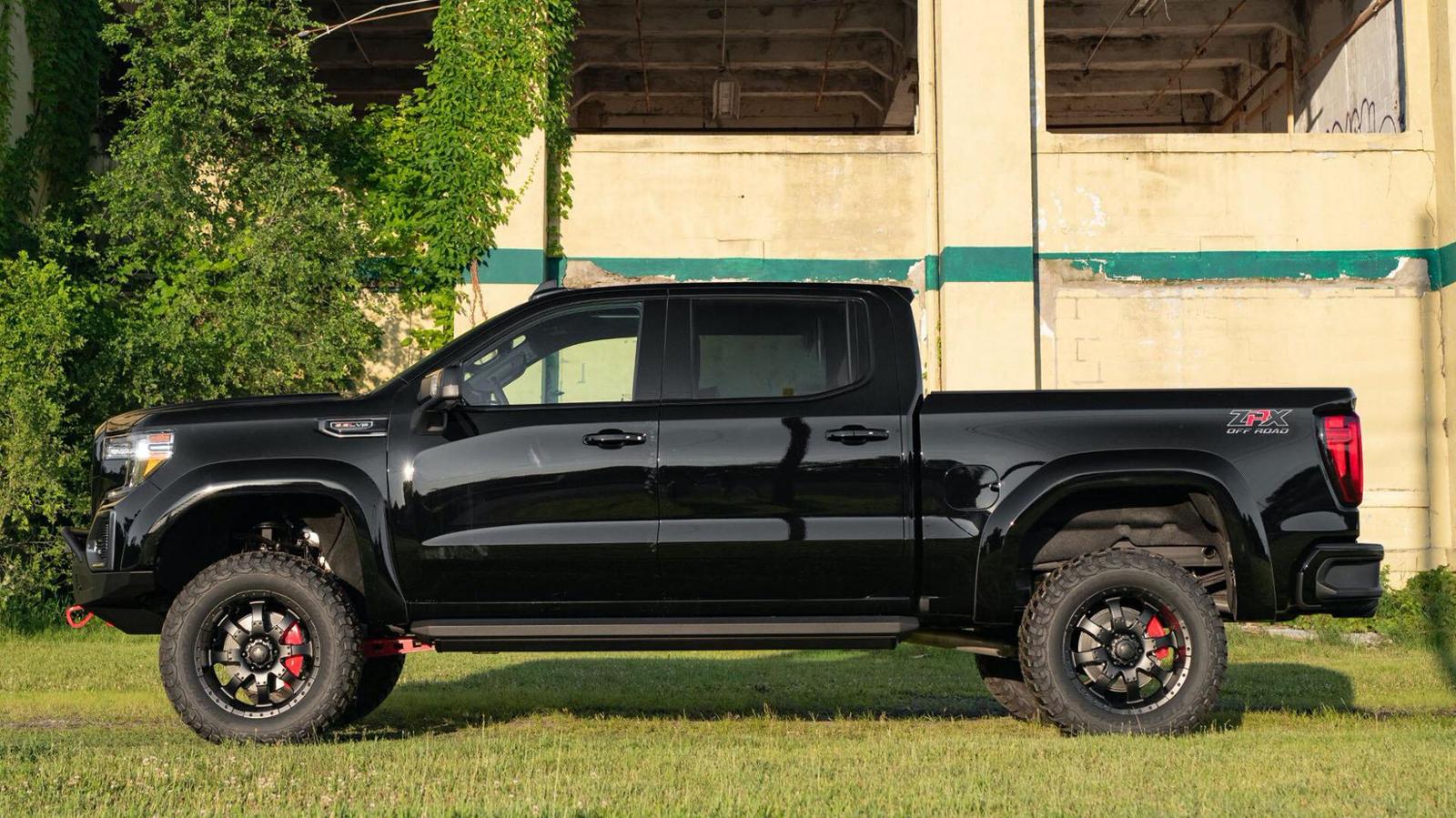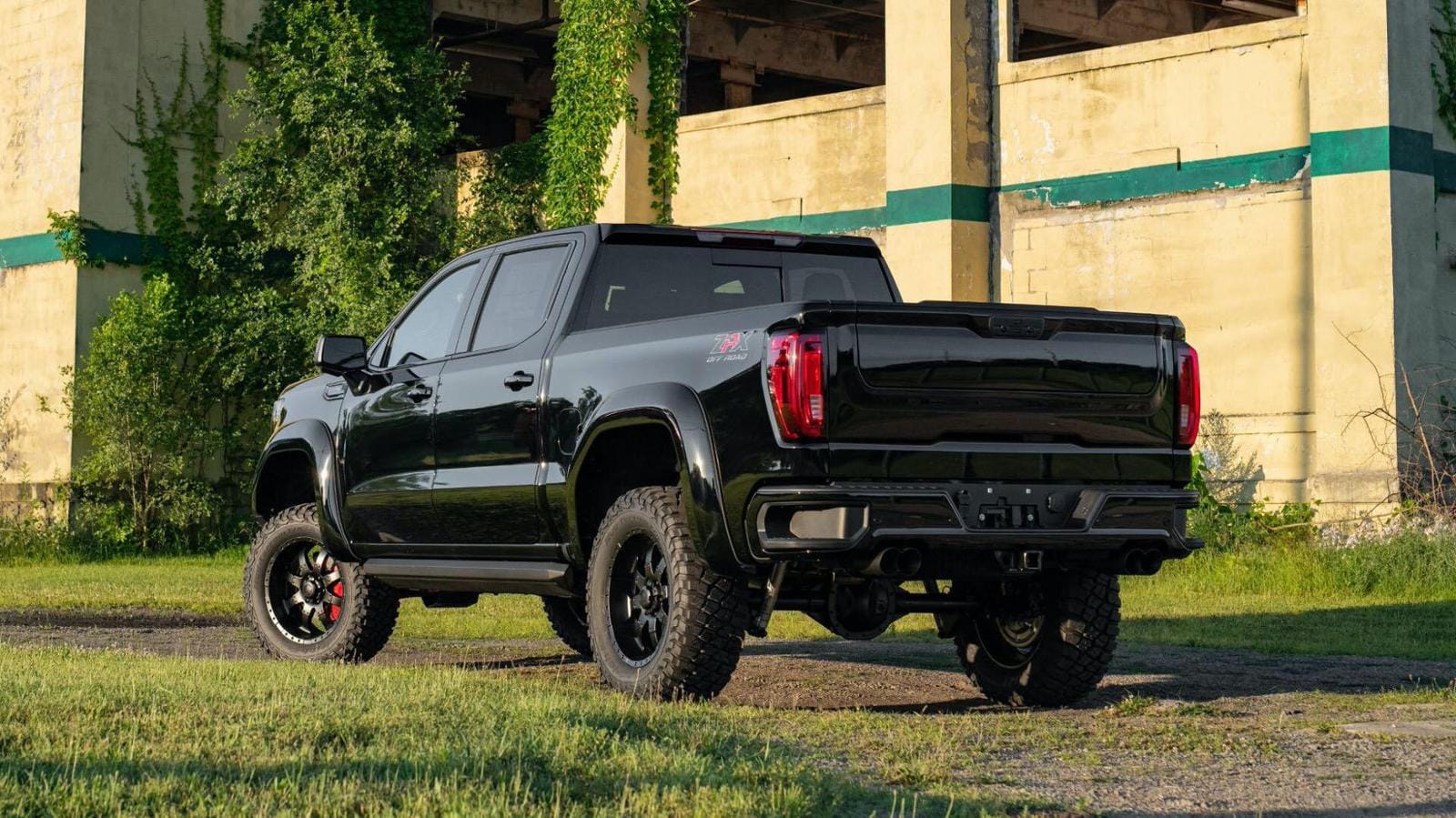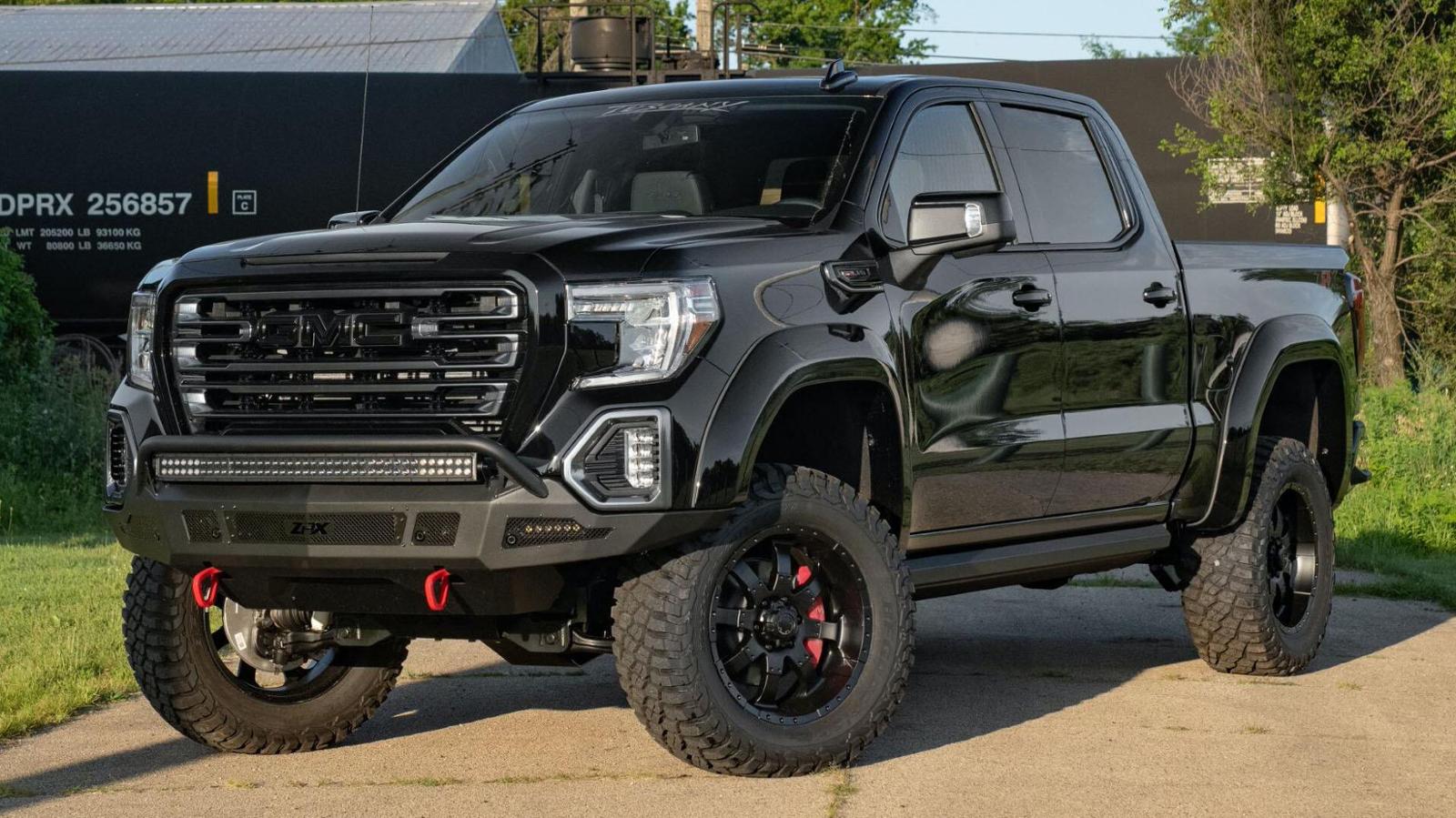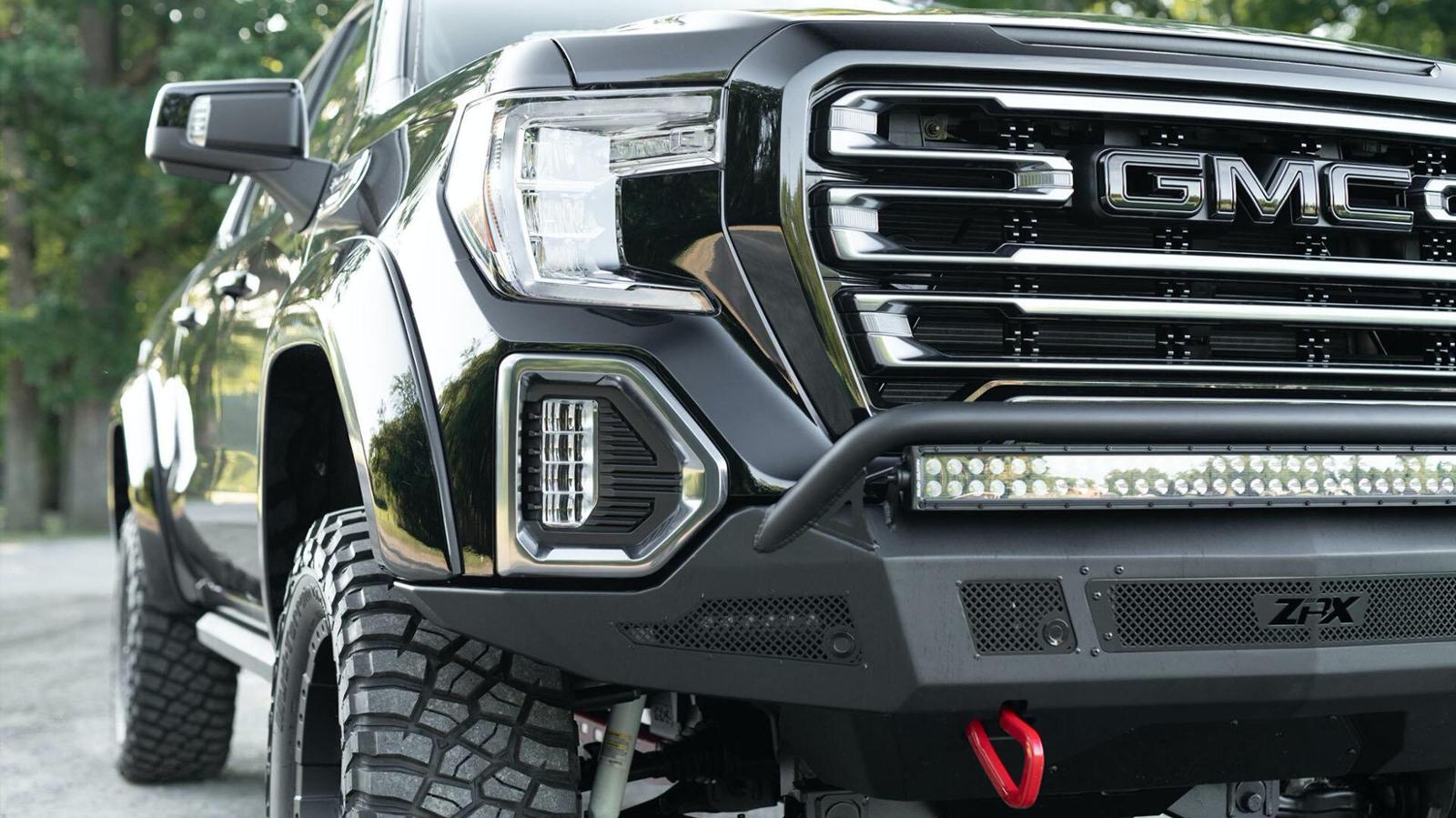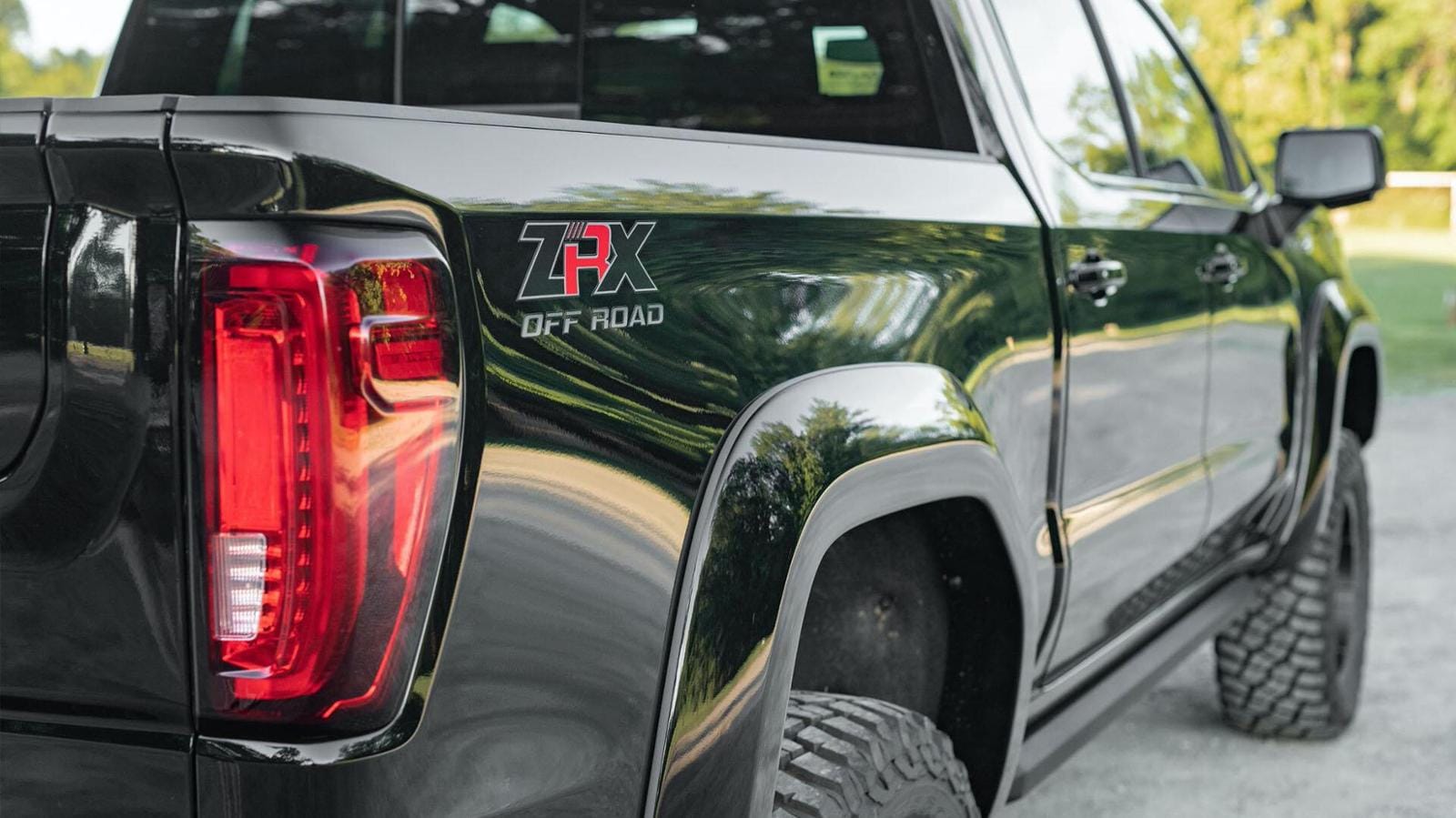 LOCK IN YOUR DEAL!
* Indicates a required field